Dunnes of Wicklow was founded almost thirty years ago by Shay Dunne. Since then the Dunne family has continued to produce our own unique pudding and sausages using the same recipes.
The recipe for Dunnes pudding has been passed down through generations of Dunnes for over 200 years. With its origins dating back to the famine era, it was not produced on a commercial scale until the early 80's when Shay began production under the Dunnes Of Wicklow brand.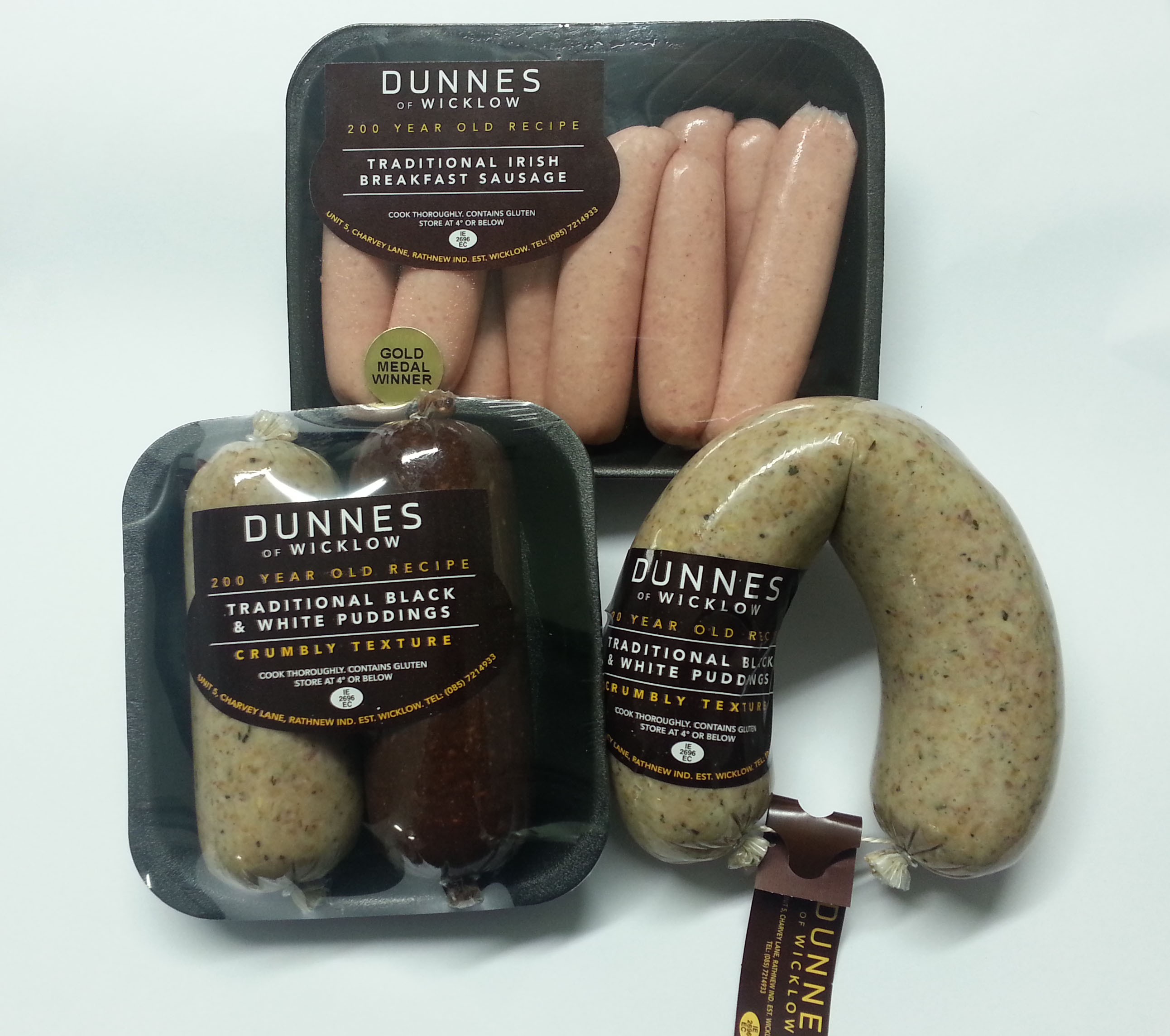 With the addition of our own recipe sausages and our own brand rashers, consumers are now able to have a more complete breakfast from a trustworthy family run company that holds quality and taste above all else.
We are proud of every ring of pudding and packet of sausages that leaves our state of the art, purpose built factory in Rathnew Co.Wicklow. We know that our continued hard work means that we still have customers in the same local shops that first purchased our products nearly thirty years ago.
Dunnes Of Wicklow work hard to ensure that we comply fully with all regulations and laws governing food manufacturers and meat processers in the EU. Because of this hard work and dedication we can boast full HACCP and regulatory approval. This culminated in Dunnes of Wicklow being awarded the EU Plant Number IE 2696 EC.