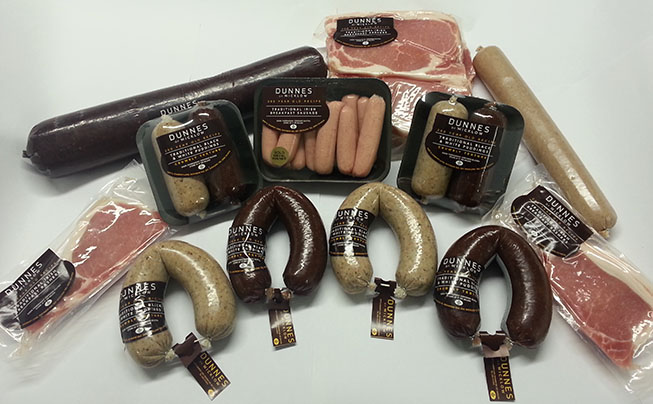 We at Dunnes Of Wicklow are acutely aware of the need for high quality home-grown raw materials. Therefore we source all our pork, bacon and rashers only from EU approved Irish plants and companies. Because of this we can promise all our customers that our products contain only 100% Irish meat.
Our products are delivered to shops throughout Wicklow County so you should not be far from a stockist, if you would like more information on where you can purchase Dunnes Of Wicklow products then please see our contact page for more details.
Click picture to enlarge.